WELCOME TO LEGALLANDS LLP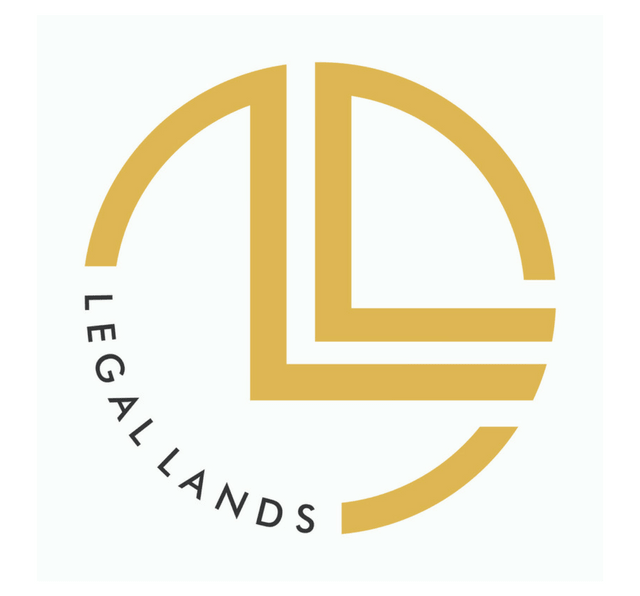 The Land of Legal Professionals
Change is happening faster than ever, and to stay ahead, you need to anticipate what's next. Legal challenges come from all directions. We understand and work together with you to solve the toughest legal issues in major industries and commercial centers around the world. Whether you're expanding into new markets like India, considering capital from new sources, or dealing with increasingly complex regulation or disputes, we can help. Whether change brings opportunity, risk, or disruption, be ready by working with Legal Lands LLP.
A fast-changing and inter-connected world requires fresh thinking combined with proven experience. That's what we provide. Progress starts with ideas. And while imagination helps at every level, our legal solutions are aligned with your business strategy. Our experience in cross-border and emerging economies gives us the market perspective to be your global partner. We believe that when knowledge travels, opportunities arise. Our team has a wide range of backgrounds. Diversity of backgrounds and experience delivers a broader perspective. Perspectives which ultimately make for more rounded thinking and better answers for you.
LEGAL CHALLENGES COME FROM ALL DIRECTIONS. WHAT'S AHEAD FOR YOU?
That's where we step in!
Straight talking. Understanding and solving the problem before it becomes one. Delivering clear and practical advice that gets your job done. Legal Lands LLP offers extensive experience and insights gained from working in some of the world's most complex legal environments and markets for corporations, financial institutions, and governments. We help you identify and mitigate risk and make the most of opportunities. Our experience lawyers across India provide practical legal solutions wherever your work takes you.
Our vision is to position Legal Lands LLP as a leader in diversity and inclusion and as an employer of choice across the Indian sub continent. We aim to do this by valuing differences, promoting a culture of respect for each individual, and encouraging workforce diversity in all aspects and at all levels. We aspire to create an environment where everyone can realize their full potential and career ambitions on the basis of merit and skill.
We believe that diversity is not just about valuing differences based on gender, age, race or colour, gender identity, religion or belief, disability, national origin, and sexual orientation. Factors such as communication style, career path, life experience, educational background and parental status influence personal perspectives and make us react and think differently; approach challenges and solve problems differently; make suggestions and decisions differently; and see different opportunities.
We know that if our people are able to be themselves at work they are more engaged and productive. By creating an inclusive environment where every individual knows that they are valued and can progress on the basis of merit and skill we can leverage the full potential of our workforce.
We must be a world class business, profitable, ambitious, cooperative and considerate, supporting our clients and people through our business principles of Quality, Unity and Integrity.
We have one global set of values or business principles, which guide behavior and help to ensure that the business operates to the highest standards. They describe our culture and personality both internally and externally, the way we work and what we stand for:
Clients come first. We work on the basis that if we help our clients to be successful, we will be successful.
Our focus is on providing consistently high quality legal services to clients across the business.
We are industry experts. We understand our clients' businesses, industries and markets. Our strong industry focus helps us to forge our market reputation and distinguishes us from our peers.
We have a commercial and pragmatic approach to advising clients on their business dealings.
We develop innovative solutions for our clients' legal and business issues.
We seek to recruit only the best people and we aim to develop them to perform to the highest level.
We are focused on providing innovative, value-driven solutions to lawyers that enhance profitability, workflow efficiency and client communications. We ensure our lawyers always have current technology and secure access to the technical resources required to deliver superior service to clients in a manner representative of our fully integrated global firm.
We are working toward placing the power of information into the hands of our lawyers through the use of mobile technologies in order to meet the diverse needs of our clients. Innovation without complexity is critical to our success whether a lawyer is in an office, at a client's site or in the comfort of their home.
In order to raise the bar, we have attracted a team of seasoned IT professionals comprising both legal and non-legal industry veterans with a tremendous amount of enterprise IT experience. We have developed partnerships with the same world-class IT providers as our global clients to ensure timely advances in technical innovations, and we have established a roadmap to ensure our systems remain current and well-positioned to meet the future needs of the firm and its clients.
We Work As Part Of Your Team, Helping Solve Your Toughest And Most Complex Legal Issues. Wherever You Are.
Read about Business Setup in India & abroad and explore Corporate literacy